Our marketing specialists are on top of all market trends, allowing us to develop concepts and proposals which always meet the current and above all future wishes and needs of consumers perfectly. Better still, we are even able to create these needs! For instance, we enable a more prominent and attractive in store presentation of fruit and vegetables, to help improve our customers' results in the area of potatoes, fruit and vegetables.
Each concept a perfect match
The Greenery carries out many target group studies as well as analyses of market trends and figures. This allows us to advise our customers on the ideal product mix and shelf plan. We also offer in-store promotional materials such as displays and packaging. But mainly it allows us to develop unique product ranges that fit perfectly with the wishes of each unique target group. These ranges vary from exclusively developed brands to dual branding.
Online platform 'VerseOogst.nl'
Especially for consumers we have developed the online platform Verse Oogst (Fresh Harvest). Here consumers can find additional facts and background information about the provenance of all of our fruit and vegetables, they can be in direct contact with our growers and be inspired by recipes and tips on preparation and preservation. The platform provides extra evidence of the freshness and authenticity of our products, lowering the threshold for using them daily and providing better insight into our target groups.
Added value of marketing
Trade marketing -> Clear analysis & specific recommendations
Innovation -> Concepts that fit the needs of the market
Promotion -> Stimulating consumption vegetables & fruit
More information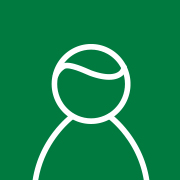 Harm-Jan Eikelenboom
Manager Marketing en Communicatie
+31 (0)180 648 876
+31 (0)650 214 605